Frederic B. Luddy, Founder of ServiceNow, to Receive 2023 Horatio Alger Award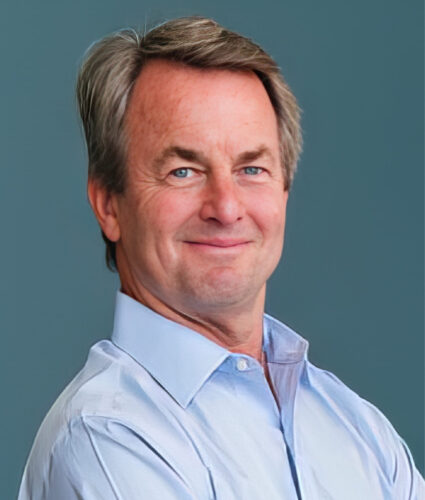 FOR IMMEDIATE RELEASE
February 9, 2023
CONTACT:
Carly Colombo
484-385-2934 (office)
[email protected]
Frederic B. Luddy, Founder of ServiceNow, to Receive 2023 Horatio Alger Award
Horatio Alger Association names 13 outstanding individuals, each of whom has overcome adversity to achieve professional and personal success, to its Member Class of 2023
WASHINGTON, D.C. (February 9, 2023) – Horatio Alger Association of Distinguished Americans, Inc., a nonprofit educational organization honoring the achievements of outstanding individuals and encouraging youth to pursue their dreams through higher education, today announced that Frederic B. Luddy, founder of ServiceNow, has been selected for membership in this prestigious organization. Mr. Luddy joins 12 other exceptional business, civic and cultural leaders from across North America in receiving 2023 honors. For 76 years, the Horatio Alger Award has been annually bestowed upon esteemed individuals who have succeeded despite facing adversities, and who have remained committed to education and charitable efforts in their communities.
Mr. Luddy was born in New Castle, Indiana to an accountant and a Catholic school teacher who worked tirelessly to make ends meet. At age 16, he left home and lived in his station wagon, supporting himself by picking strawberries and working at a carwash. Always fascinated by machines, he attended Indiana University but dropped out after spending all his time programming instead of going to class. He moved to Silicon Valley to pursue a career in computer programming, working at several different companies before ultimately becoming the chief technology officer for Peregrine Systems, a software management company that was, at one point, valued at $4 billion. Mr. Luddy held a $35 million stake in the firm, which disappeared overnight when it filed for bankruptcy in 2002. This forced him to take a step back and reassess his professional goals. Two years later, just weeks before turning 50, he founded ServiceNow, a cloud-based company that provides software as a service, as a one-man-shop out of his home. By 2018, it was ranked No. 1 on the Forbes Most Innovative Companies list. Today, ServiceNow has more than $7 billion in revenue and 15,000 employees.
"Determined to succeed, Mr. Luddy built a multi-billion-dollar business from the ground up and defines what it means to be self-made," said Terrence J. Giroux, executive director, Horatio Alger Association. "At the same time, he understands the importance of giving back to those who have helped you along the way and believes firmly in the power of education to transform lives. He displays resilience and integrity in all he does, and we're honored that he will be joining the Association as a lifetime Member."
An avid tennis fan, Mr. Luddy owns the San Diego Aviators professional tennis team. He also remains highly involved at Indiana University and in 2017, received an honorary doctor of humane letters. In 2019, he donated $60 million to the University's School of Informatics, Computing and Engineering, which was then named in his honor. The gift resulted in the recently built Luddy Center for Artificial Intelligence. In addition, Mr. Luddy is president of the Fred B. Luddy Family Foundation, which has donated more than $5 million to education and healthcare-related causes. In recognition of his many accomplishments, he received the Ernst & Young Entrepreneur of the Year Award in 2011 and was presented with Indiana University's Bicentennial Medal in 2020.
"I believe that adversity is what makes you who you are. Losing my job and my life's earnings was one of the best things to ever happen to me," said Mr. Luddy. "I wasn't happy, and that situation forced me to figure out exactly what I wanted. I'm thrilled to become a part of the Horatio Alger Association and hope that my story might serve as inspiration for some of its amazing Scholars as they navigate challenges of their own and determine their purpose and passion."
Since 1984, the Association has awarded annual need-based scholarships to high school students who have displayed dedication to pursuing higher education despite significant obstacles throughout their lives. The Association also aims to educate young people about the endless opportunities available by the free-enterprise system through commitment, honesty, and diligence. The scholarships are made possible through the Association thanks to the generosity of its Members, who will have collectively provided more than $245 million to 35,000 students by 2023. 
"Each year, it is our utmost honor to present outstanding leaders who have displayed extraordinary perseverance in overcoming challenges with the Horatio Alger Award," said James F. Dicke II, chairman, Horatio Alger Association and 2015 Horatio Alger Award recipient. "Each of these incredible leaders has also shared their success with others, giving generously to important causes and communities in need. The 2023 awardees exemplify the Association's mission and are proof that the American Dream is within reach for all who seek it."
Mr. Luddy and the Member Class of 2023 will be formally inducted into the Association during the Horatio Alger Award Induction Ceremonies in Washington, D.C. from March 30 through April 1, 2023. The three-day event is an annual ceremony to honor both the achievements of Members and National Scholars, who will have multiple opportunities to meet, interact and exchange stories of perseverance.
For more information about Horatio Alger Association and its Member Class of 2023, please visit www.horatioalger.org and follow the organization on Facebook, Twitter and Instagram.
About Horatio Alger Association of Distinguished Americans:
Founded in 1947, the Horatio Alger Association of Distinguished Americans, Inc. is dedicated to the simple but powerful belief that hard work, honesty and determination can conquer all obstacles. The Association honors the achievements of outstanding leaders who have accomplished remarkable successes in spite of adversity by bestowing upon them the Horatio Alger Award and inducting them as lifetime Members. Horatio Alger Members support promising young people with the resources and confidence needed to overcome adversity in pursuit of their dreams through higher education. Through the generosity of its Members and friends, in 2022, the Association awarded more than $18 million in undergraduate and graduate need-based scholarships to over 1,800 students across the United States and Canada, and provided college support and mentoring services to its Scholars. By the 40thanniversary of the Association's scholarship program in 2024, more than $247 million will be awarded in undergraduate, graduate, military veteran and career and technical education scholarships to more than 37,000 deserving students. For more information, please visit www.horatioalger.org.