Horatio Alger Award
The Horatio Alger Award is bestowed upon exceptional leaders who have triumphed over adversity to achieve greatness. Recipients personify the American Dream and their life experiences are proof that, with perseverance and unwavering belief, anything is possible in our country through the free-enterprise system.
Recognizing Lifetime Achievement
Each year, the Association presents the Horatio Alger Award and offers lifetime membership to individuals of outstanding character, whose lives and actions demonstrate the power of the human spirit. This prestigious accolade acknowledges their unwavering commitment to their goals, their prodigious accomplishments, and their enduring impact on their respective fields. Recipients exemplify the Association's values – perseverance, personal initiative, integrity, leadership, commitment to excellence – along with it's belief in the free-enterprise system and the importance of philanthropy. By celebrating their lifetime achievements, the Award underscores their lasting legacy and serves as a testament to their remarkable journey of success, inspiring others to follow in their footsteps and overcome their adversities.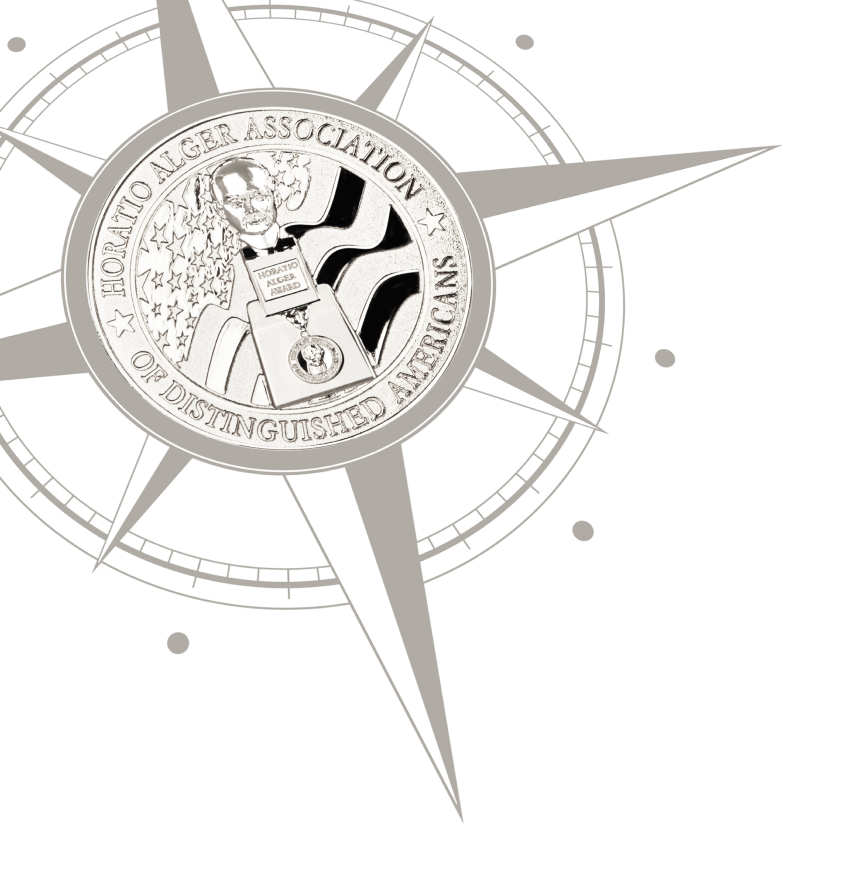 Horatio Alger Awards
Induction Ceremonies
The Horatio Alger Awards are a momentous celebration of the American Dream held in Washington, D.C., each spring. During a series of exclusive events, the Horatio Alger Association pays tribute to extraordinary individuals who have overcome significant obstacles and attained remarkable success. Through inspiring speeches, captivating performances, and the presentation of the prestigious awards, the ceremonies foster a profound sense of motivation and reinforce the belief that opportunities are limitless in America. Concurrently with the Awards events, representatives of the newest class of Horatio Alger Scholars participate in the National Scholars Conference and are recognized for their determination and accomplishments despite significant adversities. They also engage with the Association's Members and supporters and develop mentoring relationships.